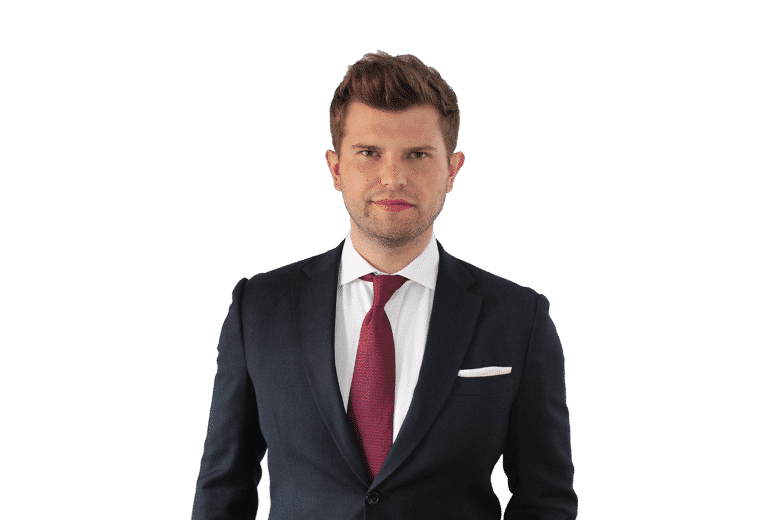 Dr. Karl Felix Oppermann
Modern legal advice means for me quick communication, uncomplicated solutions and accurate work. A large part of my work takes place digitally what enables me to operate from everywhere in the world if necessary.
On account of my bilingual education, I consult with many international clients who have legal issues in Germany.
As a son of two artists, finding creative solutions was handed to me from the cradle on. This and my international network of specialist which I could build up within the scope of my activities in European and international foreign countries are the base for my often-international legal advice.
It belongs to my passions to advice founders of new businesses with their jump into the cold water of self-employment and to help startups with the legally-compliant conversion of their projects.
If you want to be advised in a modern and efficient way, please send me an e-mail or set up a telephone appointment.
I will be glad to advise you in English, German, Spanish and Catalan.
Vita
Publications
Contact
BACKGROUND
I was born in April of 1990 in Berlin-Charlottenburg and grew up later in the "Harz" area and in Barcelona.
STUDY
From 2007 to 2012, I studied law in Goettingen and Barcelona. At the age of 25 years, I received my doctorate from the University of Rostock. I finished my legal clerkship in Schleswig – Holstein with stations in Hamburg, Brussels and the German Embassy in Kuala Lumpur.
LICENSING AS A LAWYER
After my licensing as a lawyer in 2017 in Germany and Spain, I worked as a German lawyer in Barcelona.
ENTRY INTO THE LAW FIRM
Finally, in 2019 I joined the law firm Friederici and Partner in Hamburg. Here I am also responsible for our clients in Spain.
"Erbrechtliche Beratung bei gewöhnlichem Aufenthalt in Spanien", in: ZErb – Zeitschrift für Steuer- und Erpechtspraxis, page 111, Zerb Verlag 2018 (together with Prof. Dr. Maximilian Zimmer)
"Publikationsrisiko und Freihalteanspruch des wissenschaftlichen Mitarbeiters", in: NZA – Neue Zeitschrift für Arbeitsrecht, magazine XXII/2016, page 1387 and online-edition III/2016, page 1 (together with Dr. Sebastian Stütze)
"Die Unteranknüpfung nach der EuErbVO im Mehrrechtsstaat Spanien", Diss. Rostock 2016, Frankfurt et al. 2016
"Geschäftsunfähigkeit, 'Demenztourismus' und gewöhnlicher Aufenthalt nach der EuErbVO am Beispiel der Schweiz", in: ZEV – Zeitschrift für Erbecht und Vermögensnachfolge, magazine III/2016, page 126 (together with Prof. Dr. Maximilian Zimmer)
"Ein runder Tisch als letzte Chance", in: Hensel/Hiemann/Kallinich/Lorenz/Rahlf/Müller-Stahl (editors), Parteien, Protest und Populismus, Stuttgart 2015, page 145
"El orden público en el Derecho hereditario español y alemán", in: Informaciones – Zeitschrift für den deutsch-spanischen Rechtsverkehr, magazine II/2014, page 77 (together with Francisco Fernández Sánchez, LL.M.)
"Plädoyer für die Schutzlosen", in: INDES – Zeitschrift für Politik und Gesellschaft, magazine II/2014, page 91
"Demokratie 4.0 – interessant, aber auch verfassungsmäßig?", in: Hensel/Hiemann/Kallinich/Lorenz/Rahlf (editors), Politische Kultur in der Krise, Stuttgart 2014, page 162
"Mitbestimmung in Deutschland: Warum Demokratie 4.0 chancenlos ist", on Cicero-Online, 11.07.2013